EDR have years of experience manufacturing a full range of restorations, cases comprising of full mouth rehabilitations through to basic porcelain bonded crowns.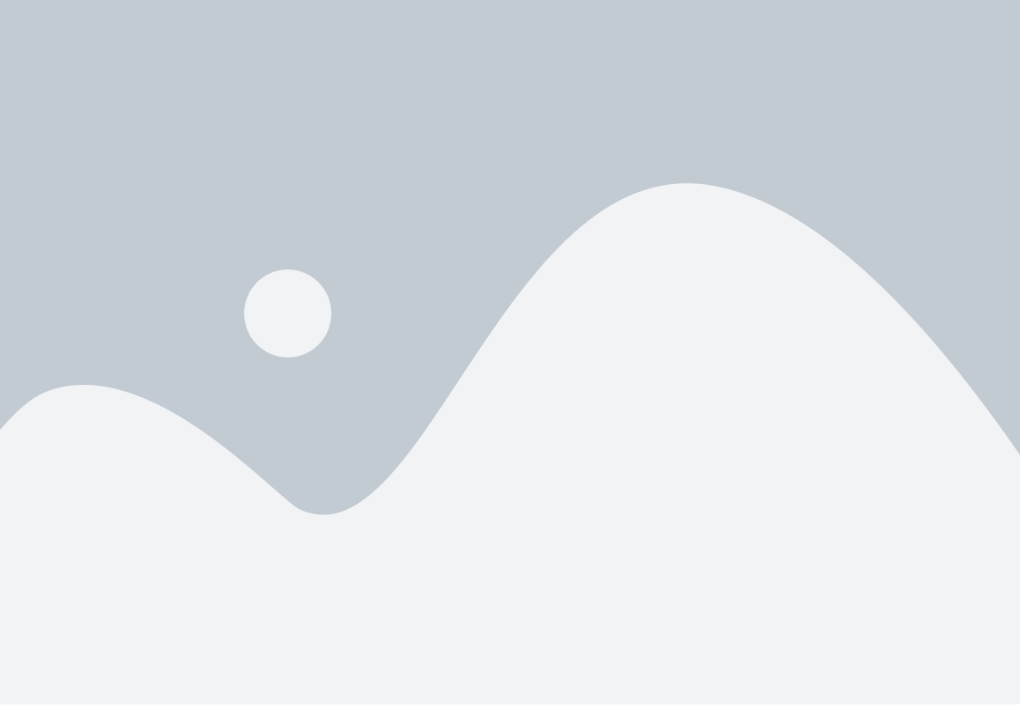 Composite
Our composite restorations are produced using a light cure resin. They provide a cheaper alternative to porcelain and gold crowns, ideal for NHS patients.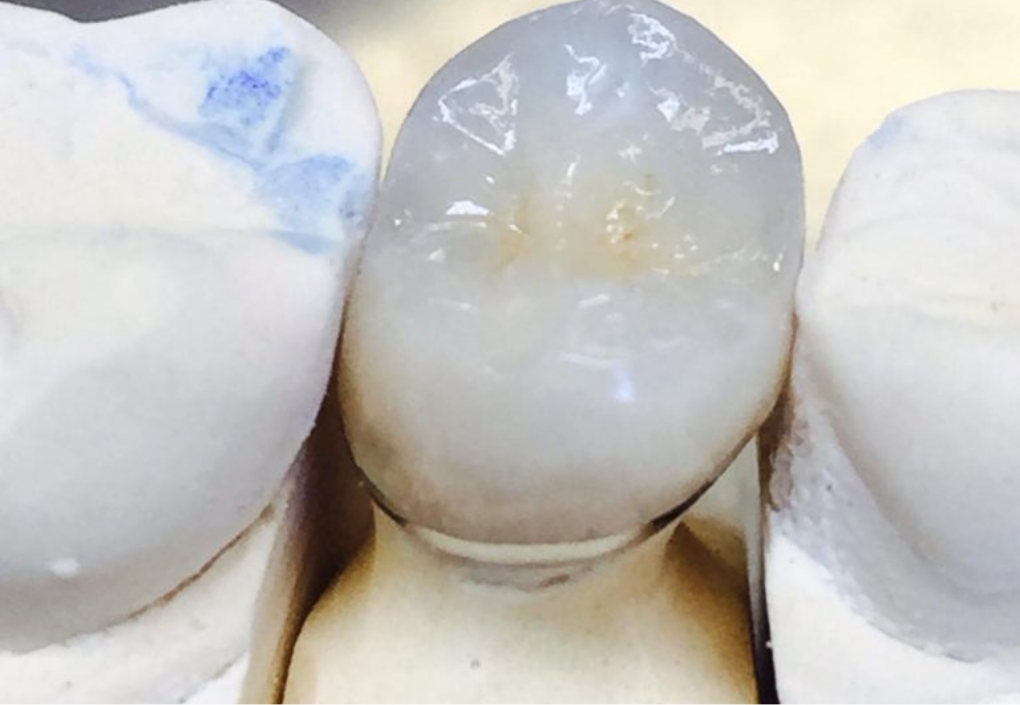 Porcelain Bonded Crowns
An ideal restoration for a number of reasons, suitable for both the anterior and posterior region. A thin layer of porcelain is fused to an inner layer of metal providing great strength and aesthetics. Our restorations are all Nickel and Beryllium free and available in:
Non-precious metal (Co 61%, Cr 28%, W 8.5%, Si 1.6%, Mn 0.25%, Fe <0.5%, C <0.1%)

Precious metal (Pd 79.5%, Cu 4.9%, Sn 4.9%, Ga 4.2%, In 4.0%, Zn 2.0%, Ru <1%)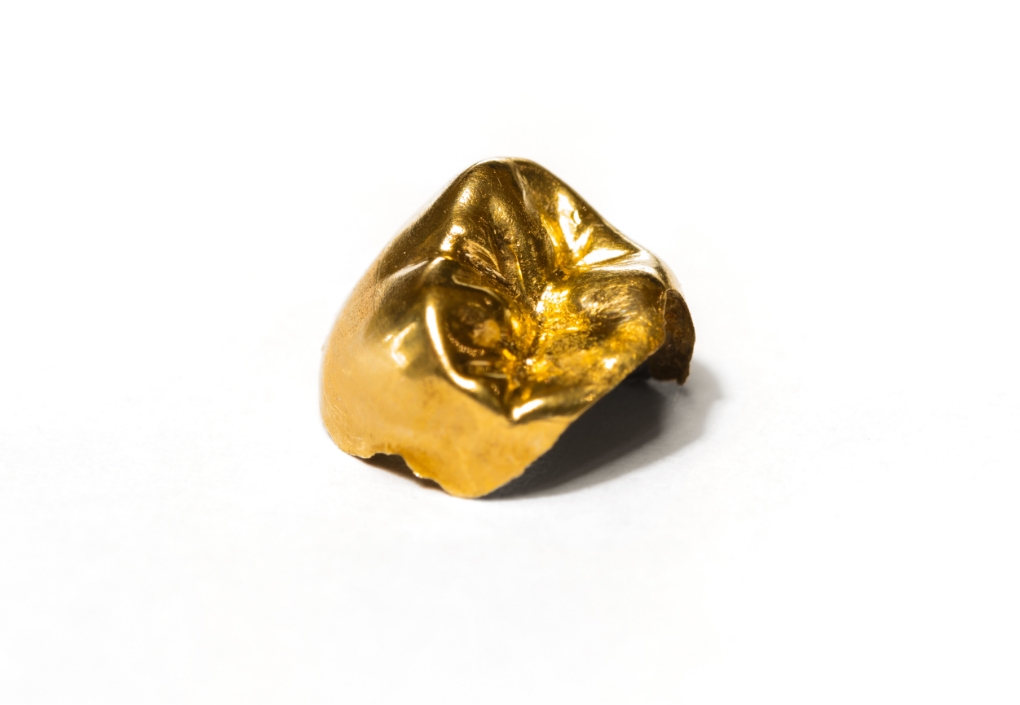 Full Metal Crowns
A good choice for molars (occasionally premolars), providing superior strength and resistance. Due to this characteristic, we can manufacture our gold crowns with a very low thickness, whilst retaining strength and resistance. Our full metal crowns are both Nickel and Beryllium free and available in a variety of precious and non-precious alloys:
Silver non-precious (Co 61%, Cr 28%, W 8.5%, Si 1.6%, Mn 0.25%, Fe <0.5%, C <0.1%)

Silver semi-precious (Pd 33.34%, Ag 48.06%, Cu 16.9%, Zn 1.6%, Ir <1%)

40% Gold (Au 40%, Pd 4.95%, Ag 45.7%, Cu 8.3%, Zn 1.0%, Ir <1%)

60% Gold (Au 60%, Pd 3.5%, Ag 21.75%, Cu 13.49%, Zn1%, In <1%, Ir <1%)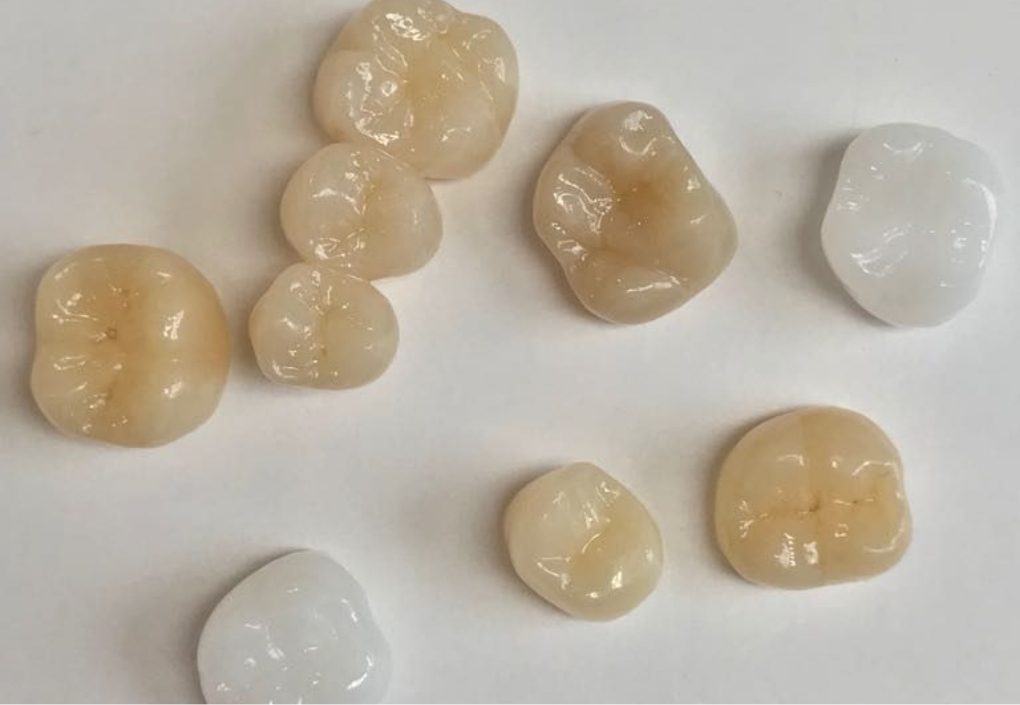 SpectrElite 3D Multi-layer
Our latest multi-layer monolithic zirconia, offering true life translucency, smooth colour gradient and amazing aesthetics, whilst at the same time offering a flexible strength from 600MPa to 900MPa. We can do single crowns, inlays, bridges and veneers, all fully contoured. All our monolithic zirconia crowns are designed and milled here at Elite Dental Restorations.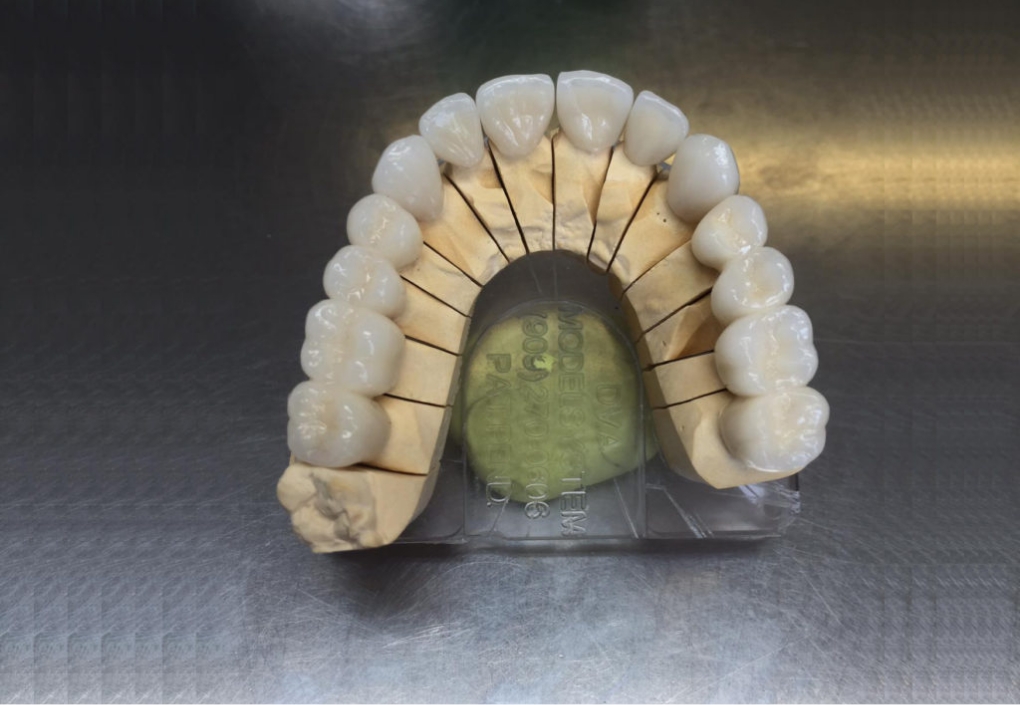 Zirconia based porcelain layered crown/Veneer
Our layered zirconia crown is an aesthetically pleasing and cost-effective restoration. At full density, this zirconia has high strength (~1200MPa), excellent biocompatibility and optimum aesthetics, which can be used from a single coping, veneer, through to a full arch bridge frame.