At Elite Dental Restorations, we offer a wide range of Vacuum-formed appliances. These include, bleaching trays, retainers, night guards, snore guards and gum shields.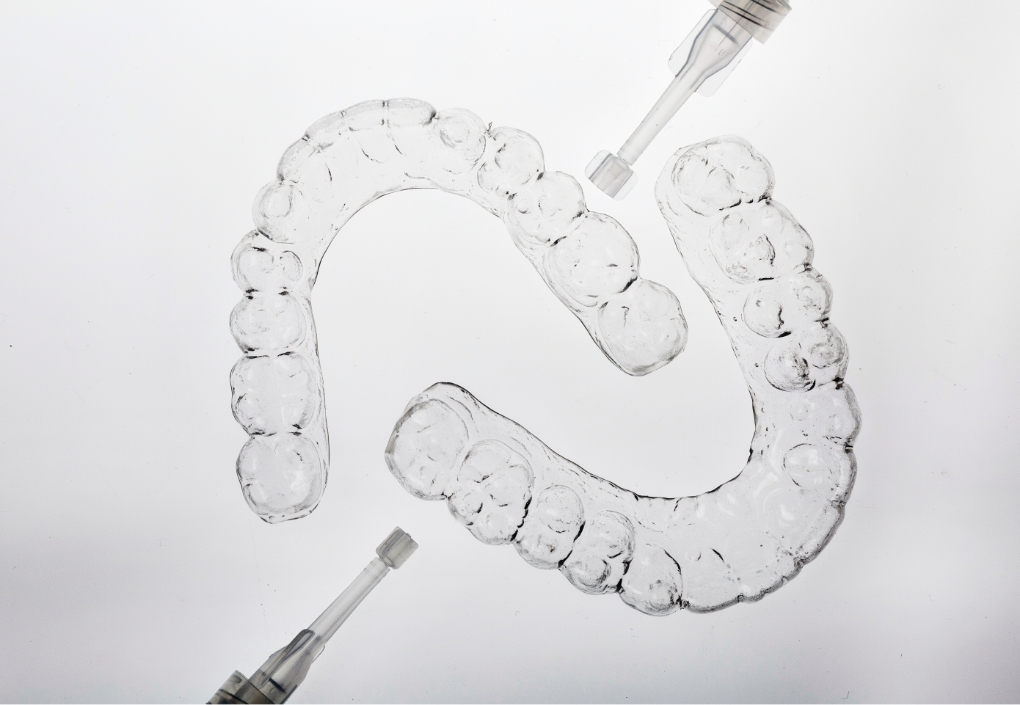 Bleaching Trays
Supplied in thickness ranging from 1mm to 2mm and in clear soft or semi-hard ethylene-vinyl acetate (EVA) material, our custom manufactured bleaching trays form to the shape of your teeth with precision, resulting in a brighter, whiter smile.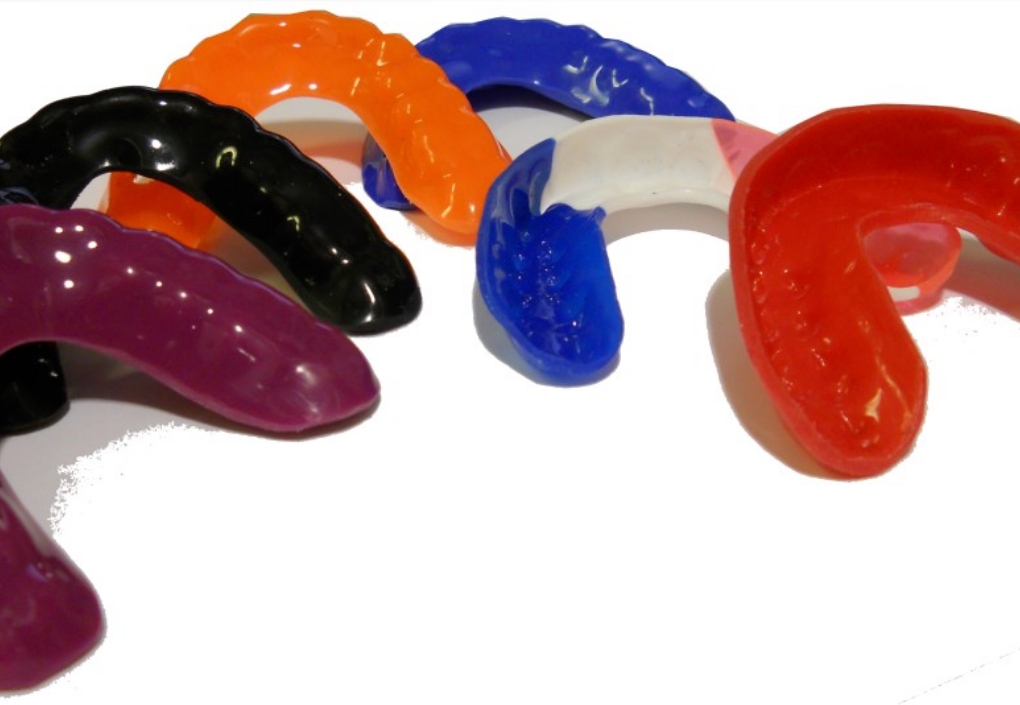 Custom Gum Shields
Our custom gum shields are tailor-made for your patient's mouth, covering the teeth and gums to provide protection against injury in contact sports. They are supplied in a range of thickness from 1mm to 5mm, in a variety of colours, stripes and patterns. Please contact us for a colour guide.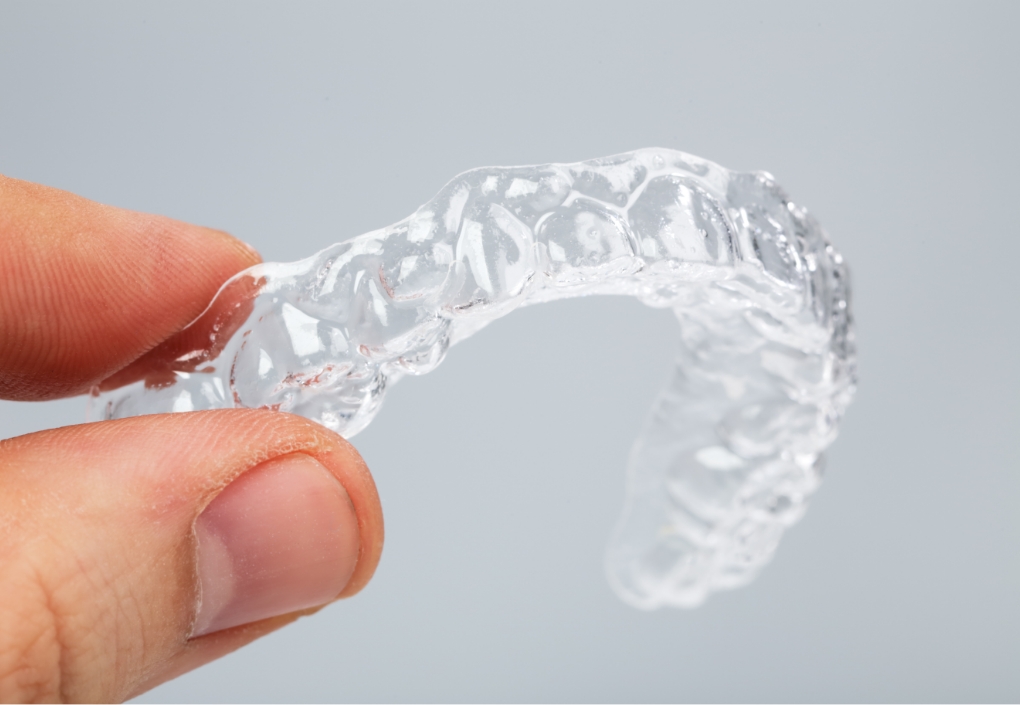 Essix Retainers
Manufactured from a clear sheet of polypropylene, our custom Essix retainers are a perfect option for patients that do not wish to have a visible retainer. With proper care, they can last between 3 to 5 years, making an Essix retainer a relatively inexpensive solution for keeping patient smiles looking great.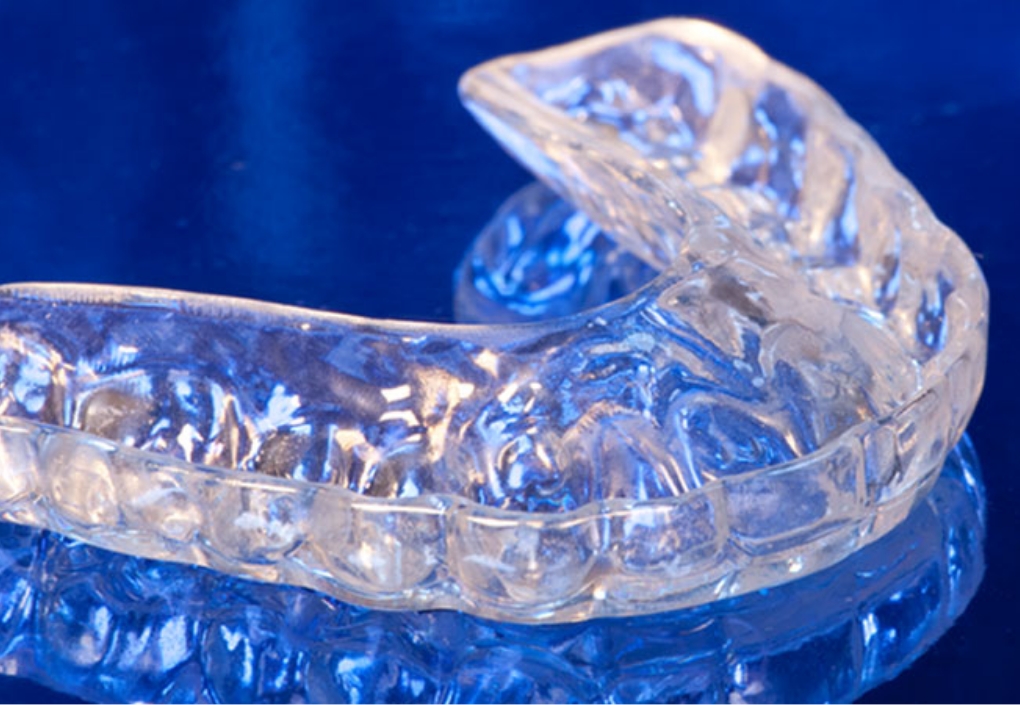 Night & Snore Guards
Sometimes known as a bite guard, our custom night guards protect the patient's teeth and other vital structures by offering a protective barrier between the upper and lower teeth. Using an EVA material, we manufacture soft, semi-hard and hard night guards, depending on the severity of night grinding or bruxism. We also manufacture dual laminate night guards; these have a soft fitting surface with a hard exterior, ideal for when the grinding is more severe.
Our Mandibular Advancement Devices are designed for the treatment of sleep disorders. We offer the Silensor snoring appliance. We can use all systems, so please contact us should you use a preferred system.